As a pet owner, you want the absolute best for your furry friends. That's why when the time comes for them to see a vet, you want to make certain that you choose the right place. After all, there's nothing worse than bringing your dog or cat in for a checkup only to have uncomfortable experience for everyone.
The good news is that at our animal hospital in New Market, our goal is to create a safe space for pets and owners alike. With on-call ER services, boarding services, grooming services, and more, you can rest assured that no matter what your pet needs, our team offers it. Each and every person on staff at New Market Animal Hospital is a pet lover, and we're dedicated to ensuring that you have the best possible visit to our clinic. Whether you're visiting for a routine checkup and some vaccinations or you've noticed an issue with your pet that you would like to have us check out, we'll go above and beyond to put you and your pet at ease.
Taking the Stress Out of A Trip to the Vet
As we mentioned above, our top priority is to help you feel at home. We know that a trip to the vet can be stressful for pets and owners alike, and that's why you'll find that regardless of the reason for your visit, we'll treat you with kindness and compassion, explaining exactly what our plans are before we move forward. We'll also discuss your options in detail. Have a question at any point? Don't hesitate to ask us, because we want to make sure that you're informed about everything we're doing.
Because we know you're searching for the best veterinary clinic, we want to share three things that we think you should look for. We know that it can be overwhelming to make the final decision, but below we're highlighting the qualities that we feel are among the most important. Keep reading to find out more so that you can make the best possible decision for your pet.
What to Expect From Our Animal Hospital
Experienced Vets
First and foremost, it's important to have vets with experience. This allows them to properly diagnose your pet, ensuring that he or she always gets the best care. You can learn more about our team here to get a feel for who we are and what each of us brings to the table.
For example, Dr. Safi Chand practiced emergency medicine and surgery for more than a decade. In 2006, he finished his internship in small animal medicine and majored in emergency medicine and surgery. As you know, knowledge and experience are crucial components of any good clinic, but it makes a world of difference knowing that our staff are pet lovers as well. In fact, Dr. Chand developed a love for pets after growing up with German Shepherds in his home. That love of pets transcends to owning cats and fish of his own and enjoying horseback riding in his spare time.
At the end of the day, it's the combination of experience and passion that makes our clinic special. We strive to be the team that's known for going above to offer friendly and compassionate care to each and every one of our patients.
Friendly Staff
Knowledge and passion don't amount to much, however, if the staff doesn't treat you and your pets well. The good news is that at New Market Animal Hospital, we make it a top priority to show you just how much we care. Whether your pet has had bad experiences with vets in the past or you've been overcharged for procedures that under delivered by others in our industry, you can count on us to do things the right way.
We strive to put you at ease by making jokes with you or sharing treats with your pet — as long as you give us the okay, that is! Either way, from the moment you step foot into our building, you'll be greeted with a smile. From there, you'll find that the rest of our staff is just as friendly. After all, when it comes right down to it, our goal is to create lasting relationships with you and your pets because it's the best thing to do for everyone involved.
Flexible Hours
When you make the decision to get your pet into the vet, sometimes you want to make sure that you can be seen as quickly as possible. While other pet hospitals having limited hours, forcing you to accommodate their schedule (if they can make time for you at all), that's not how we do things. In fact, we're open until 6 or 7 pm on weeknights, ensuring that you can pop in for a visit even after you get off of work.
Can't make it in during the week? That's totally fine! At New Market Animal Hospital, we're even open on the weekends. Schedule an appointment between 8 and 3 on Saturday or 9 and 4 on Sunday, and rest assured that even if you don't have a lot of time in your schedule, our flexible hours make it easy to get an appointment at a time that works well for you. It doesn't get much better than that!
Everything Your Pet Needs in One Convenient Location
Did you know that we've been a part of this community for over 35 years? In that time, we've come to be the name that people trust to care for their dogs and cats. With affordable services that are focused on treating your pets the right way, we're the go-to New Market veterinary clinic that people have been returning to time and time again. We love Frederick County and that's why we're happy to offer an on-call ER service for the times your pets need immediate attention outside of our office hours.
You'll also be happy to know that we offer boarding services and grooming services. Need us to look after your pet while you're away? We have you covered! Does Fido need a trim for summer? We can do it! At the end of the day, our goal is to offer everything that pet owners need for their pets under one roof. Other services we offer include laser therapy, ultrasounds, digital radiographs, orthopedic procedures, and more.
Just need to get your pet up to date with vaccinations? We have a no-exam-charge vaccination hour so you can get everything taken care of without having to worry about paying for your visit. With a patient-friendly approach to the way we do business, we think you — and your pets, of course! — will love making the trip to New Market Animal Hospital.


We're Here For You When You Need Us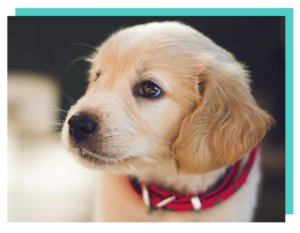 As we've already said, we know that you have options about which vet to visit, but we hope the information above has shown you that when you choose us, you're choosing a team with knowledge and experience that genuinely cares about your pets. We strive to build relationships with our clients by putting people and pets first. When it comes right down to it, that's the thing that's most important to us.
For quality care that's compassionate, friendly, affordable, and attentive, look no further than New Market Animal Hospital. Ready to schedule a visit? Click here to make an appointment, or feel free to give us a call at 301-865-3232 if you have any questions. In the area? Feel free to stop on by! We're located at 10609 Old National Pike in New Market, MD.
Whether you'd like to get your dog or cat spayed or neutered, bring them in for an annual wellness check, or even have us take a look at a specific issue that you're concerned about, you can count on the crew here to have your pet's best interests at heart. Run by licensed pet physicians who genuinely care about the well-being of your pet, you can rest assured that we'll take great care of you. Pets truly are a part of the family, and that's just how we'll treat them when you see us for a visit.
Schedule an appointment with us today. We look forward to hearing from you!
---
Information for New Visitors