You love your pet — there's no doubt about it! Your cute, friendly, furry friend becomes a part of your family and there's nothing quite like having him or her around. Unfortunately, we'll be the first to admit that owning a pet can sometimes be expensive. This isn't the case all the time, of course, but when an unexpected expense comes up, it can be hard to deal with.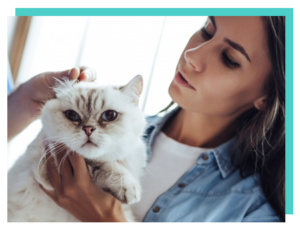 The good news is that if you're looking for a New Market veterinarian who has you — and your pet's — best interests at heart, you're in the right place. We've proudly been serving our community for over 35 years and in that time we've garnered a reputation for being kind and trustworthy. We know that taking your pet into the animal doctor can be a really stressful experience, but we want you to know that no matter the reason for your visit, we'll provide you with exceptional care and compassion.
Whether you're new to the area or you just got your first pet, one of the first things you're likely to do is pull up Google and search for "veterinarian near me." After all, if you adopted a puppy or a kitty, you're probably going to be in the market for a spay or neuter in the near future. You may also find that your new pet needs vaccinations, and we're here to help with that as well. Either way, knowing which vet you'll visit and where their business is located is important.
The Lake Linganore Vet You Can Count On
It's important to take the time to make sure that you choose the right vet and we know how difficult that decision can be. You deserve to find a place that will offer your pet the absolute best care possible and make you feel comfortable while they're doing it. At New Market Animal Hospital, that's exactly what we seek to provide.


Chances are that you have a few questions about what you can expect from us and we'll be sharing more below. Have a specific question? Don't hesitate to contact us at any time because we'd be happy to help!
Serving New Market and Surrounding Communities for Over 35 Years
One of the things that people love hearing about us is that we have an on-call doctor who is here to help with after-hours emergencies. Doesn't it seem like these things always happen at night? No matter the situation, we want you to know that you can count on us to be there for you when you need help the most. Regardless of the time, you can feel confident calling us and knowing that we'll be there for you and your pet.
Aside from being an emergency veterinarian, we offer a number of other services as well. From standard checkups to grooming to boarding, we strive to be the place you count on to care for your pet. We pride ourselves on offering a number of different services all designed to provide the best care for your pets that we can. These services include:
Cold laser therapy

Orthopedic and soft tissue surgeries

Blood transfusions

Ultrasound and echocardiogram

Blood testing

Chemotherapy treatment

Affordable spay and neutering programs

Digital radiography

And more
Stay Up To Date With Our New Market Veterinarian Promotions
As we mentioned above, we're dedicated to providing your pets with the comprehensive care that they need to stay happy and healthy for many years to come. Whether it's a yearly checkup, a trip to see us for an annual vaccine, or a visit for a specific issue, we offer a variety of services to make sure that you're covered.
We also offer a number of different promotions at our animal hospital. We change these out quarterly, but as of the time of that we write this, we're offering $10 off boarding or grooming services, 20% off a dental cleaning, $5 off heartworm prevention, and $10 off flea and tick prevention. Just mention that you saw these promotions to our staff and we'll make sure you get a discount!
Additionally, please mention if you're military, police, fire department, or EMS because we offer a 15% discount as a way of saying thank you for your service. We appreciate your sacrifices to provide care for us, so we felt the need to do a little something to make it a little bit easier for your pets to get the care they need.

What Compassionate Care Means To Us
Have you ever visited an animal doctor that just came off as a little bit pushy? Whether that was their intention or not, it can be a little bit off-putting to get the vibe that they're more concerned about putting your pet on a bunch of medications and making themselves money than they are with what your pet actually needs.
At New Market Animal Hospital, that's not how we do things.
Instead, we focus on providing the best care possible to your pet. We know that every animal is different and that different situations call for different approaches. One thing we want you to know is that our focus is never on how much money we can get out of you. Instead, it's on what your pet's symptoms are telling us. We also factor in your pet's history and your opinion, because after all, you know your pet better than anyone else! We'll work collaboratively with you to come up with the best approach for your unique circumstances.
We know how hard it can be to second guess your decision in a veterinarian because you're not sure of their motives, and we strive to be the exact opposite of that. In other words, we put your animals at the forefront of everything we do. With a variety of medical and non-medical services, we really do want you to consider us a resource for everything you need for your pet.

Schedule a Visit Today
Whether you need to come up with a diet for a dog or cat that seems to be putting on weight or you simply need to have your pet groomed, we're here to meet your needs. We utilize the latest in veterinary technology to ensure that regardless of the needs that we're presented with, we're able to offer the best care possible. We also stay up to date with new scientific research and we're always seeking to learn more about our profession. Perhaps most importantly, every member of our team is passionate about animals and we love caring for them.
When you bring your pet in for a check up, procedure, or surgery, we think you'll find that we offer a calming presence in the midst of a stressful situation. Are you ready to schedule a visit? We can't wait to see you and your pet(s)! Click here to contact us today.
---
Other Helpful Resources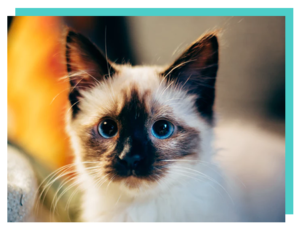 Our Lake Linganore vet is happy to offer a number of resources to our patients. Learn more about what we offer below!
We've compiled a library on all things pet health that you can filter by species or topic, or you can search for a specific type of article as well. Our articles are all professionally written to make sure you have the most accurate and up-to-date information possible. Feel free to browse our library and don't hesitate to give us a call if you have questions about anything you read.
You want to provide your pet with a great life at home, but sometimes it can be hard to know exactly how to do it. Our helpful how-to videos are a great resource and we offer series for both dog and cat care.
It can be hard to tell whether or not your pet's symptoms require immediate veterinary attention, but our Pet Health Checker is designed to make your decisions a little bit easier. This interactive tool will guide you through the entire process of getting to the bottom of your pet's symptoms and deciding whether or not they warrant a call or a visit to us.
Curious about what's going on around our office? Wondering what's going on with animals in the rest of the world? Want to learn about upcoming events? Visit our News section to stay up to date with everything that's going on around here as well as information that we think pet owners and animal lovers will enjoy reading.